Underfloor Heating Systems
Are you looking for underfloor heating systems to warm up your home? Underfloor Store are suppliers of underfloor heating kits including electric underfloor heating kits and wet underfloor heating. Call us on 0330 1232 231 for more information about the products and services we offer.

Wet Underfloor Heating Systems
Wet underfloor heating kits are becoming more and more popular amongst new builds; this is because underfloor heating systems are more effective than standard radiator heating and are less expensive to run. They allow for better temperature control as the heat can be adjusted through a thermostat that can be connected to your phone. Wet underfloor heating kits work through a series of pipes underneath the floor; typically tiles or stones but can be used or carpet but it isn't ideal as it could raise the height of the carpet too much. The wet underfloor heating systems are installed directly underneath the boiler where it can feed warm water through the pipes; the heat then rises from the pipes and generally heats the room at about 23-36 degrees. The warmth is radiant throughout, reducing moisture and cold spots in the air which make them a great choice to install in your home.
Electric Underfloor Heating Kits
Electric underfloor heating systems are also suitable for stone and tile, but unlike wet underfloor heating, they are suitable for carpets. They are generally much thinner; less than 2mm wide so they don't raise the level of carpets. They go well accompanied by underfloor heating insulation; this stops less heat from escaping underneath the floorboards and can help reduce the costs of heating bills even further. We have everything you need to make your electric underfloor heating kits, such as accessories and heating mats.
Why Choose Underfloor Store?
Underfloor Store
is the supplier to choose for your underfloor heating systems but why? Firstly, we deliver to the world; not many suppliers will be willing to deliver anywhere across the globe, but we will. If you live in the UK and order before 3pm, you can get FREE next day delivery, how great is that? Living in the EU and buying through
Underfloor Store
can get you your items within 2-5 working days; outside of the EU may incur some additional charges.
Underfloor Store
is a great supplier because we do not mix and match our products; we make sure that every product goes together to maximise their efficiency.
We offer varying sizes of our equipment; every home is a different size and shape and we make sure we accommodate that for you.
Underfloor Store
sells products from branded, reputable companies such as: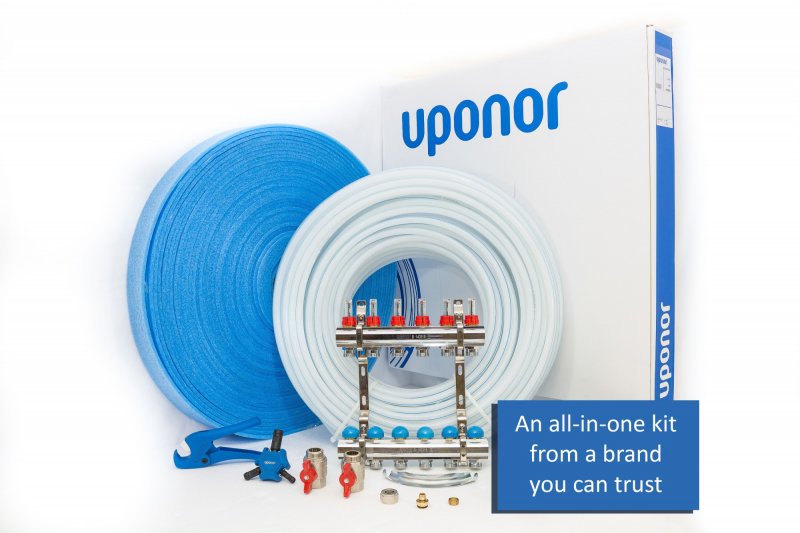 We always aim to please our customers with our service and our fantastic range of products:
"I was on the lookout for a smart thermostat and Underfloor Store have a great selection. After a little looking into the ones that I had narrowed down I opted for the Neo Air Thermostat. Although it was my electrician who purchased and installed it, I was very happy with the service and experience I has from Underfloor Store. It has been set up and running for a few weeks now and I am very happy with it, I'll be sure to return and add a few thermostats as and when required. Thank you."
Contact Underfloor Store
Contact Underfloor Store for your underfloor heating systems by calling us on 0330 1232 231 where one of our friendly staff will be happy to help. Our website has an easy to fill out form where you can enter your name, number and email address and explain briefly your enquiry, so we can get back to you. We then aim to get back to you as soon as possible and help you on your journey in buying through us. We hope to hear from you soon.