Underfloor Heating
What are Underfloor Heating Systems?
Underfloor heating is fast becoming the go-to system for efficiently heating buildings and rooms. It comes in two different forms:
The pros and cons of underfloor heating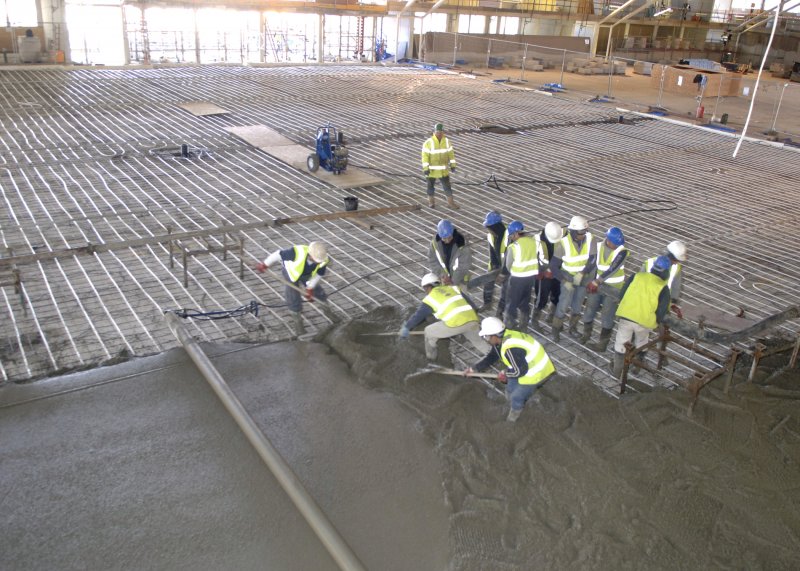 Pros of Underfloor Heating
Underfloor heating is unobtrusive by removing the need for radiators. The system has a number of health benefits whilst also saving money on energy bills.
Typically radiators will need to work a lot harder for you to get the desired temperature, you will often find cold spots from where the temperature rises towards the ceiling, compared to the even comfort level that underfloor heating provides.
Underfloor heating can be installed into new or pre-existing rooms.
Cons of Underfloor Heating
Underfloor heating can sometimes take longer to heat up than traditional radiators, however you can combat this by programming times of the day for the system to turn on.
Underfloor heating can be more expensive to install, but it does offer long-term savings.
Electric Underfloor Heating
Electric underfloor heating is a system that's comprised of a network of wires that run underneath the floor. Depending on the size and shape of the room you can either run individual wires throughout or use heating mats. On average using heating mats will save you money.
The electric wires are quite thin and are usually cheaper to install than a "wet" underfloor heating system, however they are generally more expensive to run which makes them more appealing for smaller rooms such as bathrooms.