Uponor Smatrix PULSE Wireless
With the new Uponor Smatrix Pulse room temperature control system you can increase your comfort to the max! Build on Uponor's long-term expertise in heating and cooling.
Are you looking to optimise your existing underfloor heating system or are you planning to install it for the first time? Say hello to Uponor Smatrix Pulse, the new easy to use room temperature control system which offers maximum room comfort and compatibility with various smart home devices. Just use your voice to control your smart home system and to set your comfortable room temperature with Uponor Smatrix Pulse underfloor heating and cooling controls.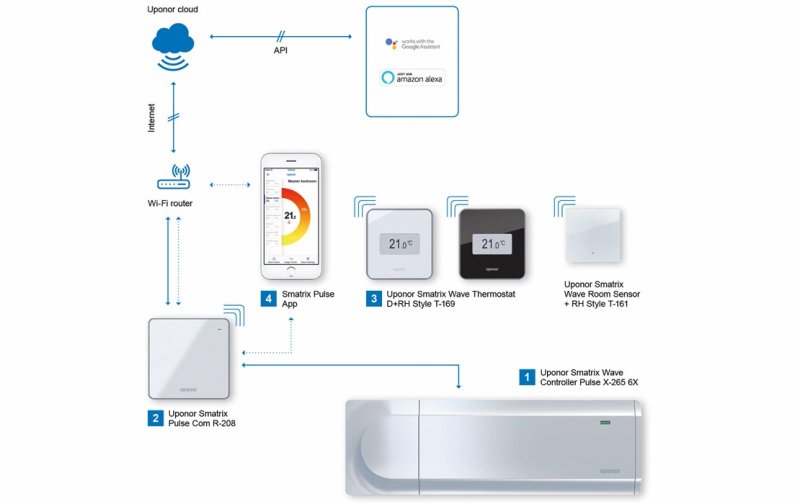 Overall, this saves you time, energy and costs, whilst improving the ambience of your home. Via Ecosystem integration utilizing Alexa smart home or Google home App from your smart home system to set your comfortable room temperature with Uponor underfloor heating controls.