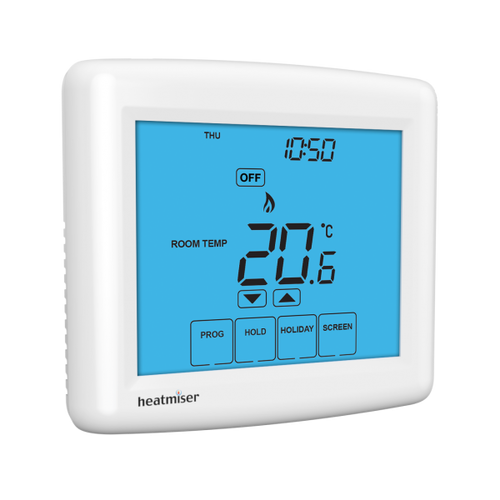 Underfloor Store sell a wide range of thermostats to suit every budget. A thermostat gives you control over your underfloor heating. Whether you are looking to replace your current thermostat or choose from top names such as Nest, Heatmiser and DEVI to add to your underfloor heating kit.
Underfloor Store Thermostat Range
Our range includes the Nest Learning Thermostat, Neo Kits from Heatmiser and DEVIreg from DEVI. You will also find a range of accessories from Nest and Heatmiser to browse through to complete your underfloor heating system.
There are different types of thermostats to suit different homes and heating systems. The range means you can find the perfect thermostat for your needs:
The Benefits of a Thermostat
A thermostat makes managing your heating needs easy. From a simple manual dial to a programmable smart thermostat you can have complete control over how your home is heated. Underfloor Store thermostats range can offer you the best solutions to avoid wasting energy and saving on your energy bills.
A thermostat lets you put the temperature to what is comfortable for you and with more sophisticated thermostats you can programme when the heating comes on and what temperature it should be; ensuring there will be no heat wastage when there is no one home to enjoy it. If your thermostat can connect to your phone you can even turn the heating on before you are home, so you arrive to a cosy home.
If you are uncertain which thermostat is best for you get in contact with Underfloor Store to get more information. We pride ourselves on supplying a range of underfloor heating systems and accessories and providing top-class information and guidance on the thermostat for you.