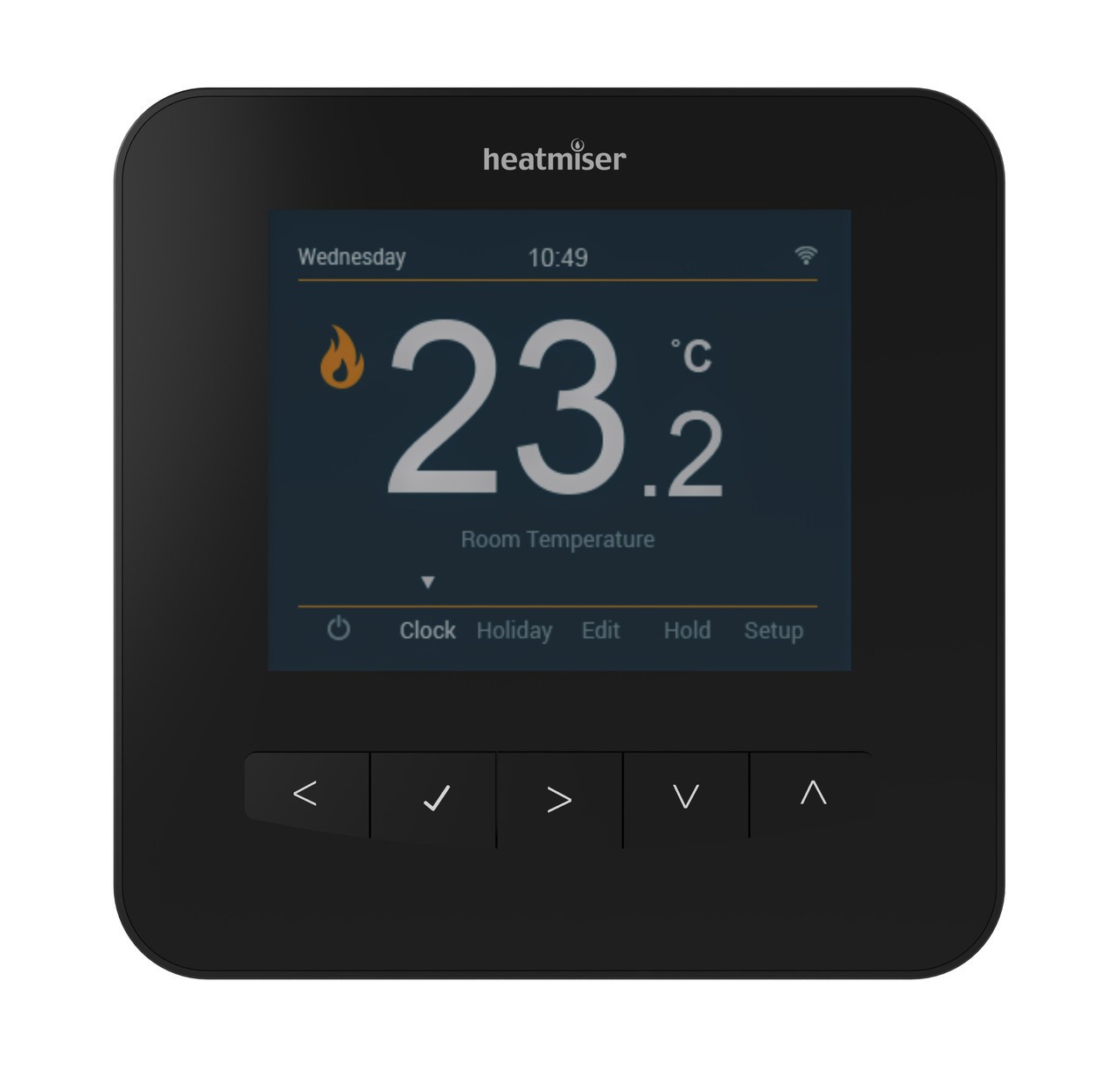 Technology has changed our lives in incredible ways. We can now stay connected with our loved ones easily and even monitor the house systems while we are away. Controlling your heating via an app is just one of the ways that our homes are becoming connected.
Have you ever thought about controlling not just your heating but that of a family members'?
Those family members that have difficulty getting about or who are visually impaired may just benefit from a smart thermostat and you keeping an eye on it if they suffer from dementia or other medical conditions that need a comfortable and warm environment.
These conditions can affect how temperature is perceived and if the individual can remember to turn heating on and off. Apps offer an easy assistive technology to let you or your family member know what temperature the heating is set at, when it is turned on or off and how efficient the heating is.
It could also be that you may want to monitor the heating if you live far away so that it gives you peace of mind, you could even have other connected items that fit in with the heating. Heatmister for example not only offers a smart thermostat but also a hot water control that can be checked via your smartphone or tablet. This is a great way to help maintain elderly parents, disabled family member and others independence while giving you the ability to check in on them.
Security for Elderly Relatives
From a security perspective the smart thermostat can add another layer of reassurance. Install one and it will give you and your elderly relative some reassurance that even though you're not with them you are looking out for them. Heatmiser and other smart home technology offer many benefits for helping individuals live independently while still maintain a safe and secure environment.
Benefits of a smart thermostat:
Remote access to heating
Control of heating in different areas of the house
Ability to connect other smart devices
Keeping all family members warm and comfortable
Technology…isn't it just amazing what we can do not only for ourselves but for other people. Underfloor Store have a range of wifi and smart accessories that can help upgrade you or a relative's home to be controlled in a variety of ways. The assistive technology is easy to learn and give your family members better control of their environments, as well as help give you peace of mind. Browse through our products today to find what is best for your family.