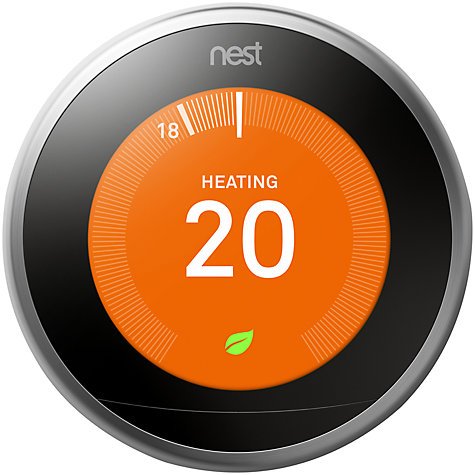 Nest Learning Thermostat 3rd Gen
The Nest Learning Thermostat 3rd Gen is the premium way to control your heating, energy use and more. It makes your home and energy smarter including your underfloor heating and it also fits for those who are just looking to replace their current thermostat.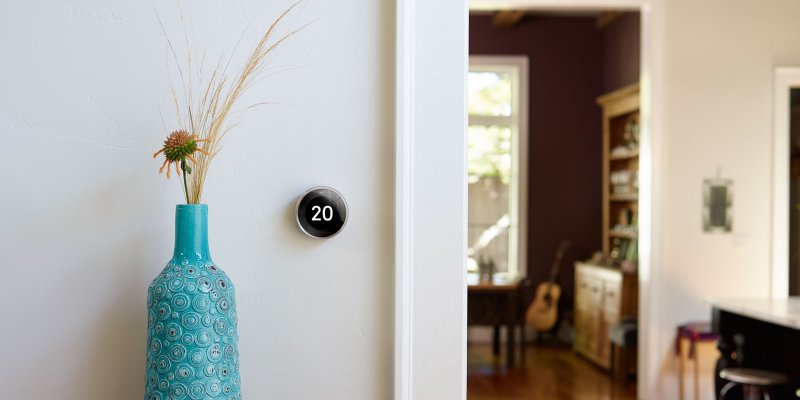 Key features of the Nest Learning Thermostat:

Control 1-20 Zones

You can use Nest to control a single zone or why not add Nest to a multiple zoned set up. Add a maximum of 20 Nest thermostats and control each one individually.

Auto-Away & Auto-Schedule

Nest automatically turns itself down when nobody's home to help you save energy. Nest learns the temperatures you like and programs itself in about a week.

Remote control
Connect your thermostat to Wi‑Fi to control the temperature from your phone, tablet or laptop.
Hot water control
Control your hot water tank from anywhere. Adjust your hot water schedule. And give your hot water a boost if you need it.
OpenTherm Technology
The Nest Thermostat now uses OpenTherm technology to control your modulating high-efficiency condensing boiler.
Nest Leaf
You'll see the Leaf when you choose a temperature that saves energy. It guides you in the right direction

Nest Protect
Live more and worry less with Nest Protect the smart smoke and carbon monoxide alarm in one. Packed with features to give you piece of mind when it comes to the safety of your family and home.
Key features of Nest Protect
Alarm updates at home and on the go
Download the Nest app to get detailed alerts for smoke, carbon monoxide, sensor failure and low battery. if you're at home and the alarm goes off Nest protect tells you what and where the problem is giving you vital information when needed.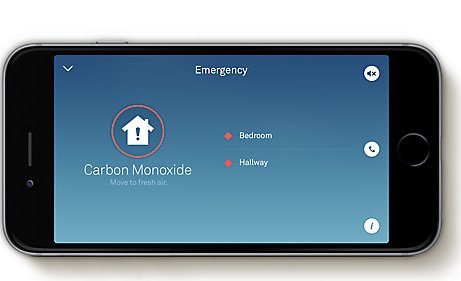 Easy to install
However you do it either with batteries or powered via the mains Nest Protect is easy to install and get up and running. Connect to your Wi-Fi network, download and install the app on your Android or iOS device and it's up and running.

Split-Spectrum Sensor
Nest Protect can tell the difference between slow and fast burning fires and with an advanced algorithm steam won't be setting off an alarm
Keep in check
Nest Protect carries out 400 checks a day to make sure that everything is as it should meaning you don't have to worry if nest protect is working as it should.
Keeping you on the right path
At night Pathlight will light the way for you. Control the brightness from the Nest app and you can even turn it off if you wish. Nest Protect will have a green glow to reassure you that it is working whilst your family rest.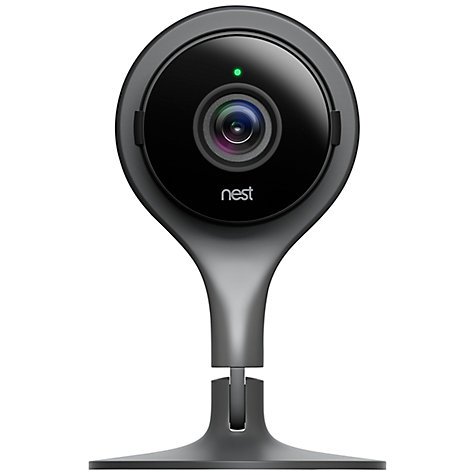 So far Nest as your heating control covered. Smoke and carbon monoxide are being looked after by Nest Protect and now the Nest Cam compliments your new smart home by keeping a watchful eye over you, your family and your home.





Real Time Alerts

The Nest Cam looks is always looking for motion and listens for sound. Should it here something that isn't as it should you'll get a notification to your phone.

Full HD 1080p Streaming Day or Night

Stream everything in high quality 1080p HD whatever time of the day or night. With the Night Vision LED you'll be able to zoom and enhance with ease.

Hear what's going on and talk back The Nest Cam has a built in speaker and microphone. This allows you to talk back direct from the Nest app.


Your Video Library

With a Nest Aware subscription you can record 30 days of video, see what you have missed and save clips.


Privacy as standard

With 128-bit SSL encryption your Nest Cam is private Perfect Forward Secrecy and a unique 2048-bit RSA key the Nest Cam is as secure as a bank.


Up and Running Quickly

To get going with the Nest Cam all you need to do is plug it in, download and install the app on your Android or iOS device and follow the quick and easy guide.


Put it anywhere

Nest Cam's magnetic stand (supplied) works anywhere in the home. Have it mounted to a wall, attached to a metal surface or even attach to a tripod or mount. It's up to you where the Nest Cam goes and how it works best for you.